August 31, 2023

Comment: 0
In an age where healthcare options are evolving, receiving nursing and personal care in the comfort of your own home has become an increasingly viable and convenient choice. The concept of home-based care offers a range of benefits, allowing individuals to maintain their independence while receiving the necessary medical attention and support. In this comprehensive guide, we will delve into the intricacies of obtaining nursing and personal care at home, clarifying the process, options, and advantages.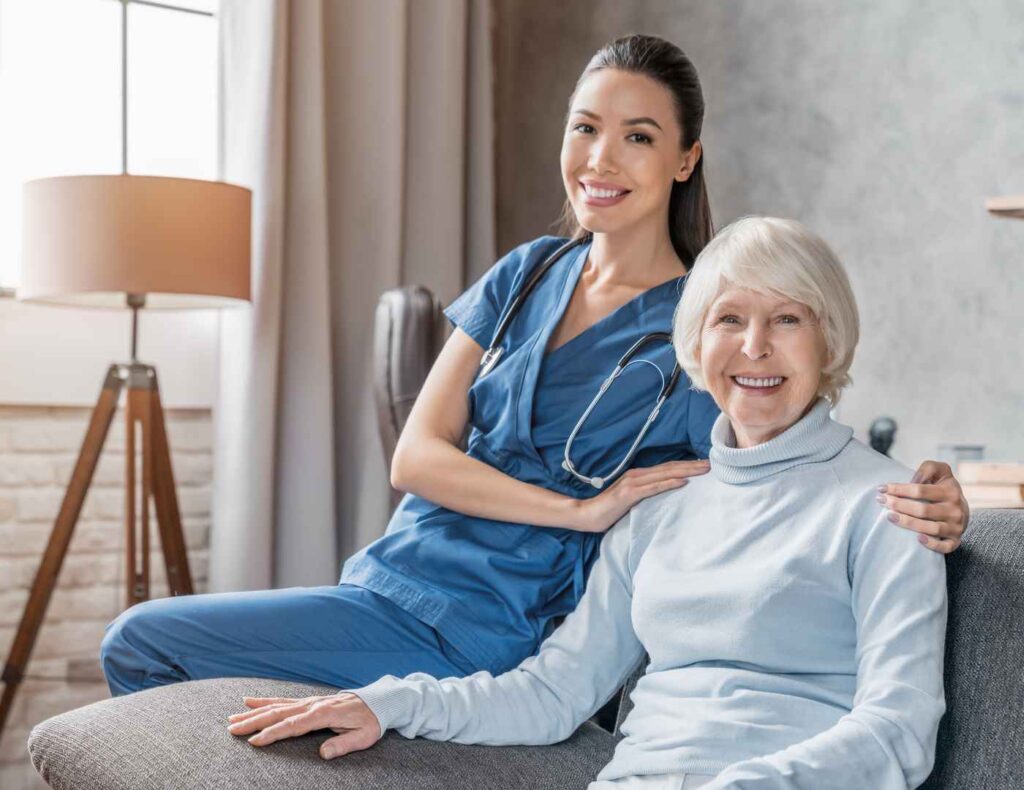 Understanding the Coverage
One of the first concerns often raised is the financial aspect of home-based nursing and personal care. The good news is that, for many, this type of care is covered under the basic health insurance package. This coverage eliminates the need for individuals to contribute financially towards the costs of the care they receive at home. To ensure that the appropriate care is provided, a district nurse will collaborate with you to determine your specific care requirements. In some cases, consultation with your family doctor might also be sought to ensure the care plan aligns with your health needs.
Initiating the Process
Contrary to common belief, obtaining nursing and personal care at home does not necessarily require a referral from your doctor. However, it's common for individuals to discuss their care needs in detail with their doctors beforehand. If you believe home-based care is suitable for you, you can directly contact a care provider to set up the necessary arrangements. These providers often include qualified nurses and caregivers who specialize in providing care within the home environment.
Choosing a Care Provider
Choosing the right care provider is a critical step in the process. Guidance can be sought from various sources including your municipality, neighbourhood social support teams, your doctor, or a liaison nurse responsible for ensuring your smooth transition from hospital care to home-based care. These professionals can offer insights into reputable care providers who align with your needs.
Unveiling Home-Based Nursing and Personal Care
Home-based nursing and personal care encompass a spectrum of services that can be tailored to your specific requirements. This can range from assistance with daily tasks such as bathing, dressing, and using the restroom, to more specialized medical care like medication administration and wound care. The involvement of district nurses in these services ensures that medical aspects are well-addressed, and they collaborate with municipalities to ensure comprehensive care, welfare, and accommodation arrangements.
Coordinating Care
The coordination of care is a collaborative effort involving medical professionals, caregivers, and your support network. Your district nurse and doctor will assess your capabilities and needs to design a care plan. Your health insurance will typically cover the costs associated with the care provided. The district nurse plays a crucial role in arranging the care in consultation with your family, friends, and other relevant healthcare providers. This holistic approach ensures that your care plan encompasses all necessary aspects and is seamlessly executed.
In summary, opting for home-based nursing and personal care brings a host of advantages, combining medical care with the familiarity and comfort of your own surroundings. Through understanding the coverage, initiating the process, selecting a suitable care provider, and coordinating care, you can ensure a smooth transition into receiving the care you need while maintaining your independence. This holistic approach to healthcare exemplifies the evolving nature of medical services, prioritizing individual well-being and convenience.
Remember, in the landscape of healthcare, the walls of a hospital are not the only place where healing can take place. With home-based nursing and personal care, you can embark on a journey towards health, all from the comfort of your own home.