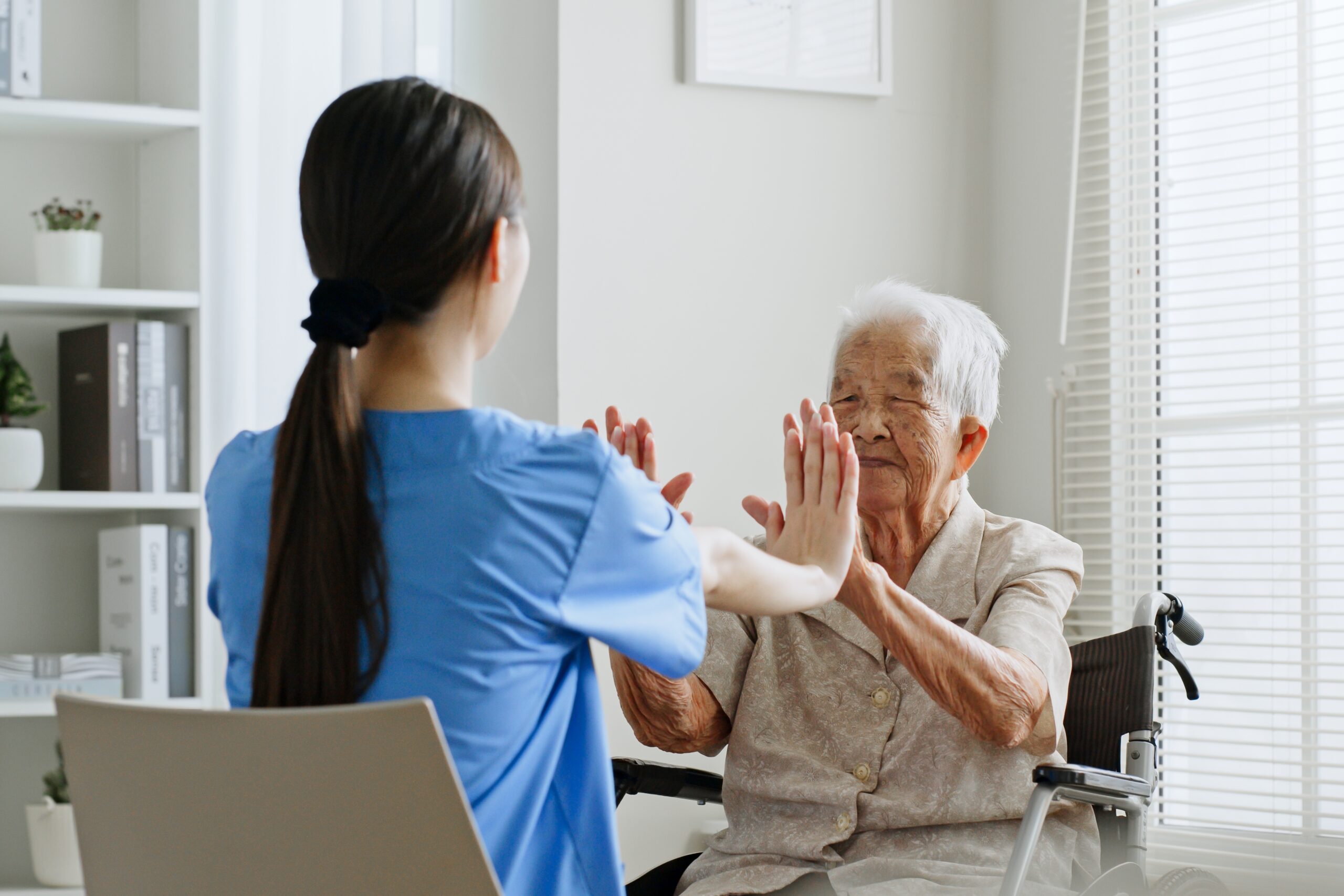 Elderly Support at Home – Retire At Home
Retire@Home service is a combination of packages designed with the changing needs of our seniors in mind. With these services, our goal is to help our parents, grandparents and other elderly loved ones stay safe, happy and supported within the comfort of their homes.
Nexim strives to help families avoid having to move seniors into a life of solitude in anonymous facilities where their last moments are spent with nurses, assistants, and doctors who barely know their names and personal stories. At Nexim, we pledge to use every means to avoid putting your loved one in this situation.
Retire@Home provides a senior-centered care plan that supports your loved ones while they enjoy their golden years at home for as long as possible, without compromising their safety and wellbeing.
Our Retire@Home services are designed to adapt as one's needs evolve with the passage of time. We will provide ongoing expert support from specialists in various disciplines, including; occupational therapy, nursing, home care, palliative care and geriatric care. Our experts will monitor your ageing loved one, keeping you and them informed throughout their changing patterns of need.
Our mission is to assist our clients to remain as independent as possible and to achieve a high quality of life no matter where they live. We do our absolute best to care for our clients as their own family members would. In doing so, we strive to meet our client's individual needs in a flexible manner to ensure that our services develop and change with each of those needs.
Our services
Housekeeping and Meal Preparations - Diet Support
Personal Support - Support at Home
Occupational Therapy
Physiotherapy
Active Planning and Transportation
Massage Therapy