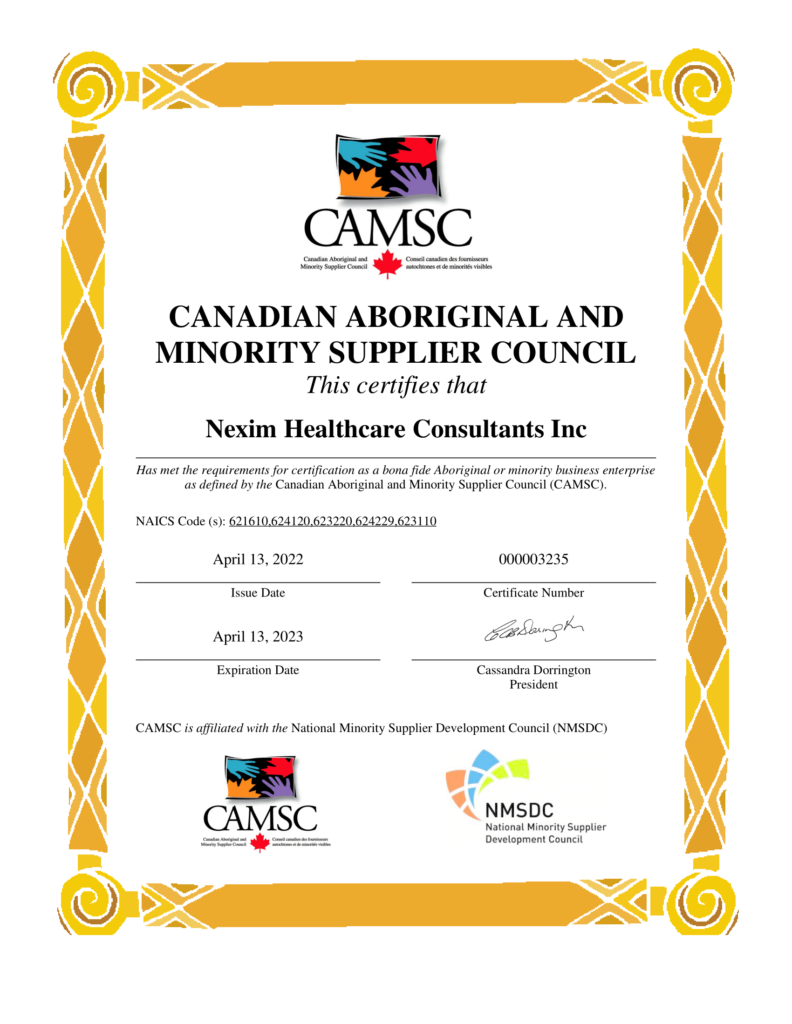 Nexim Healthcare Consultants INC. has been a proud Canadian Aboriginal and Minority Supplier Council (CAMSC) member for over nine years. As a Black-owned business, we are committed to empowering and employing Black, Indigenous, People of Colour (BIPOC) across our organization.
CAMSC is a not-for-profit organization that certifies and prepares diverse suppliers to engage and respond to corporate and government buyers successfully. At the same time, they help large organizations develop and enhance their inclusive procurement processes and connect them to certified suppliers. They connect buyers and suppliers so that organizations benefit from innovative solutions, cost savings, improved employee retention, local job creation, brand loyalty, and increased revenues that result from a diverse and inclusive supply chain
We believe in creating an understanding and welcoming environment for our staff, and we hope to nurture our future generations into successful leaders for a better tomorrow. Through CAMSC, we can connect with like-minded businesses to allow us to support other BIPOC organizations as well.