Senior citizens are an increasingly large demographic in Canada. Did you know seniors now comprise about 16% of the population?
As we and our loved ones age, or have changing medical needs, we may need support. Home and community services support people of all ages who require care in their homes and communities.
Seniors and people with complex medical conditions can often stay in their homes with the right support. The Ontario government pays for a wide range of services in your home and community if you qualify.
To get home and community care paid for in Toronto and the GTA, you must start the process: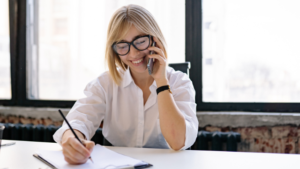 Call Nexim

Contact us at 1 (888) 519-4129 or by web form.
If you already have a Care Plan, share it with us.

Check if you qualify

Nexim will schedule an initial visit and assessment by a nurse to clarify specific care needs, including living environment, risks, services, and equipment needed.
We will work together with Ontario Health (formally known as the LHIN – Local Health Integration Networks) to determine what services you need and if you qualify.
If you don't qualify, you may be able to receive services, which may require a co-payment.

Tell your Nexim case manager about your needs

We will work together to create or modify a Care Plan that is right for your situation.

Try it

The orientation period is when you and the caregiver meet one another. You can chat about what you need, how you like things done, timing, personality styles, and anything on your mind. There are no silly questions!