August 15, 2023

Comment: 0
Understanding Companion Care: Types and Advantages
As individuals age, various factors like illness or injury can lead to decreased social engagement and physical activity. This may result in heightened mental and physical health risks such as anxiety, depression, obesity, high blood pressure, and cognitive decline, as noted by the National Institute on Aging (NIA). Thankfully, companion care offers a valuable solution for those grappling with isolation or declining activity levels.
This article delves into the core of companion care, shedding light on its intricacies, potential beneficiaries, ways to locate such services, and its multifaceted nature.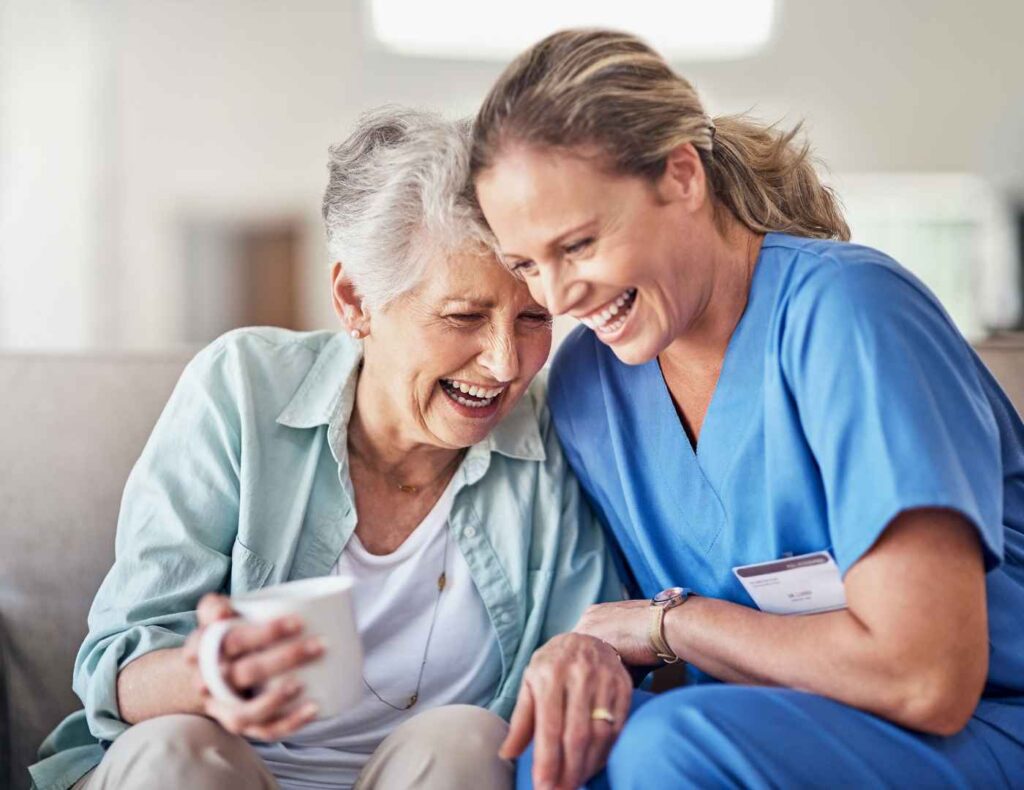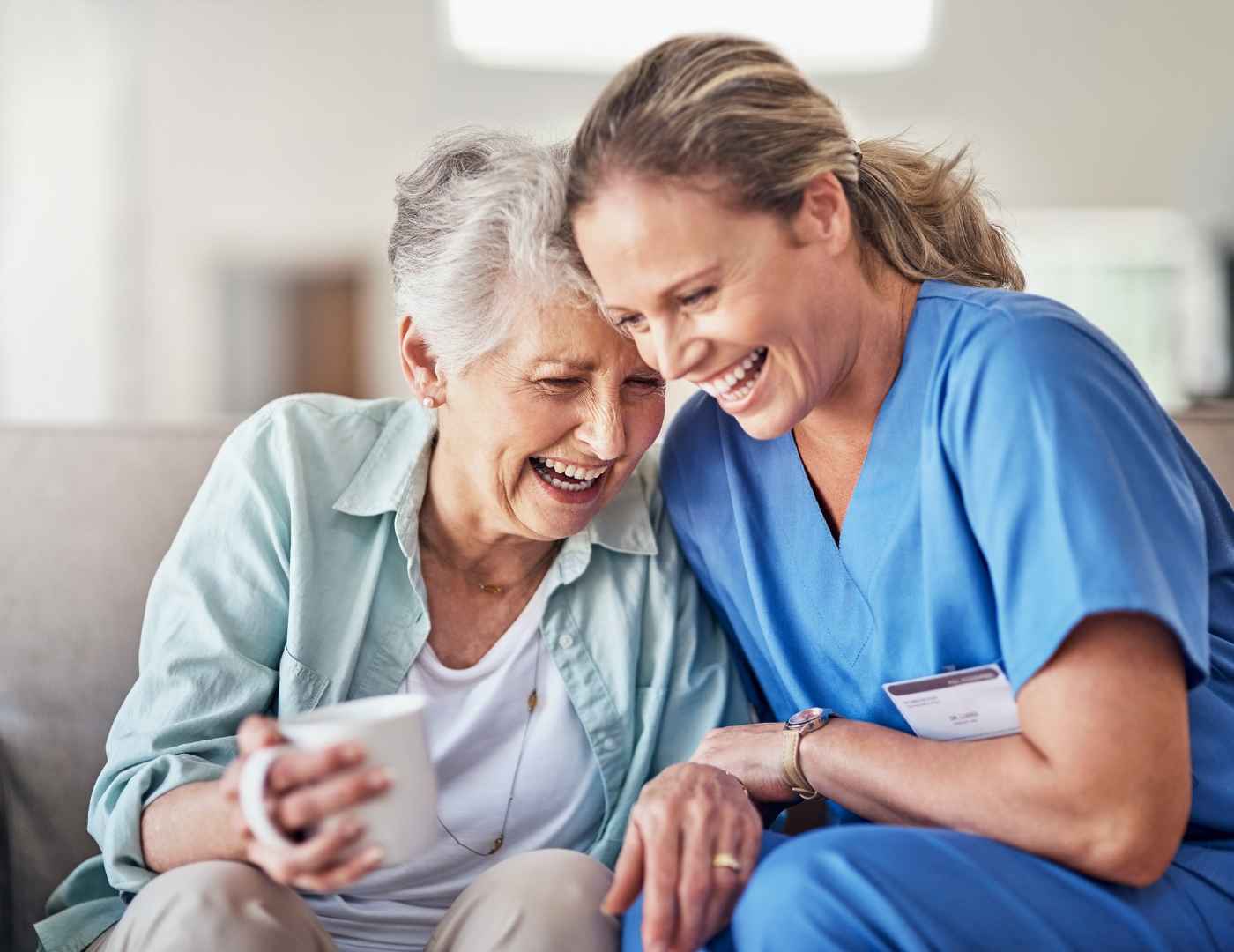 Defining Companion Care
A companion, according to the Department of Labor, is an individual who offers care to older adults or disabled individuals through "fellowship" and "protection." Fellowship involves engaging them in social, physical, or mental activities, while protection entails ensuring their safety both within and outside their homes. While companions may assist with daily activities (ADLs), their primary focus revolves around providing companionship and ensuring the individual's well-being.
Companions affiliated with home care agencies might undergo training in first aid and cardiopulmonary resuscitation (CPR). These agencies adhere to state regulations and might provide specialized training like dementia care. For those opting for independent companions, initial shifts offer an opportunity to set expectations and routines.
Companion responsibilities might include:
Light housekeeping
Transportation to appointments or errands
Fostering conversation and companionship
Assisting with bathing
Running errands
Participating in walks or exercise routines

Varieties
Companion care thrives in diverse settings, including private homes, assisted living communities, skilled nursing communities, and group homes. It can be broadly categorized into two types: in-home care and live-in care.
In-Home Companion Care: Seniors often choose in-home companionship to remain in their familiar surroundings. Companions follow a set schedule and perform tasks as outlined by the client. However, if other residents inhabit the same domicile, companions focus solely on the individual requiring care.
Live-In Companion Care: Specific scenarios necessitate a companion living with older adults due to conditions like dementia or chronic illnesses. Live-in companions offer services akin to those not residing with the client, but they may be required to provide nighttime assistance.
Establishing clear boundaries and expectations is pivotal for live-in companions to ensure a balance between rest and work.
Distinguishing Companion Care from Other Roles
While companions, home nurses, and health aides may share some responsibilities, the primary differentiator lies in the amount of time dedicated to daily activities (ADLs). Companions devote the majority of their time to providing companionship and protection, allocating less than 20% of their time to ADLs. Home health aides, on the other hand, allocate more time to assisting with ADLs like bathing and feeding.
Home health nurses conduct medical treatments that necessitate licensed professionals, such as administering injections, wound care, and IV medication. In contrast, companions focus on providing emotional support and ensuring the individual's safety.
Benefits
Companion care plays a pivotal role in combating feelings of loneliness, depression, and isolation among older adults. A study published in the American Journal of Geriatric Psychiatry suggests that social support can alleviate loneliness and enhance mental well-being. Companions empower individuals to engage in activities they enjoy and ensure consistent interaction with others.
Who Might Benefit from Companion Care?
Several indicators may signal the need for companion care, including an inability to drive, challenges with meal preparation, minor memory loss, or concerns about falling. Companion care empowers older adults to retain their independence while receiving crucial support.
Locating the Right Companion Care
Individuals seeking companion care have various avenues, including engaging agencies, independent hiring, or seeking referrals through service providers or case managers. Home care agencies match companions based on individual needs and provide substitutes when necessary. Independent hiring and referrals require a more hands-on approach.
Word-of-mouth recommendations, online reviews, and agency websites serve as valuable resources for identifying suitable companions. While platforms like Craigslist and social media offer options, caution should be exercised when selecting candidates.
Factors to Consider When Seeking the Best Companion Care
Personalized needs, qualifications, availability, and costs play a pivotal role in finding the ideal companion. Agencies assess individual requirements to match suitable companions, while independent hiring entails clients assessing compatibility themselves. While specific certifications are not mandatory, companions with first aid and CPR training offer added value.
Insurance Coverage for Companion Care
Certain long-term care insurance policies may cover companion care costs. However, Medicare Part A only covers home health aides under specific conditions. Private insurance typically covers skilled care but not companion care. Medicaid offers programs for both skilled and non-skilled home care, while the VA covers home health aides but not companions.
Navigating Companion Care
The process of navigating companion care can be streamlined with the guidance of organizations devoted to older adult care and caregiving. Social workers present in hospitals and care facilities can also offer valuable insights.
In conclusion, companion care assumes a pivotal role in addressing the emotional and physical well-being of older adults, ensuring they maintain social connections and receive essential support within the comfort of their homes.