A POAPC is a binding legal document that allows one person to give another person or people the authority to make personal care decisions on their behalf if they become incapable.
The appointed person(s) is called an "attorney." Incapable means that an individual is unable to make decisions or cannot appreciate the consequences of making a decision.
By appointing a Power of Attorney for Personal Care, you are choosing who you trust to make decisions on your behalf and what decisions will be made. Power of Attorneys for Personal Care are voluntary. If you become incapable without one, the substitute decision-maker will be determined according to a hierarchy, including your "next of kin."
An attorney(s) may make healthcare, treatment, shelter, nutrition, clothing, hygiene, and safety decisions.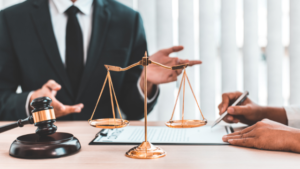 There are a few types of Power of Attorneys. A Power of Attorney for Personal Care differs from the Power of Attorney for Property. A Power of Attorney for Property makes decisions regarding finances, including property. Your attorney(s) for property and personal care may be the same or different people.
We encourage you to talk to your Power of Attorney for Personal Care about your wishes. Give them written or oral guidelines or instructions on your requirements. You can include written wishes in the document. Talking about your medical wishes can be hard, but these conversations are important. Take time to review your wishes, values, and beliefs with your Power of Attorney for Personal Care to ensure clarity.