January 31, 2022

Comment: 0
According to the Harvard Business Review, corporate philanthropy is in decline. At Nexim, that is far from the case. We believe that healthcare is not just about helping someone to live. It's about enriching their life. We are committed to providing the best candidates by recruiting and staffing highly skilled people in health care.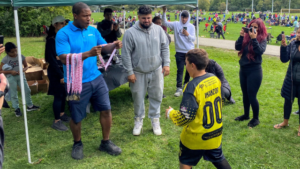 We believe work and charity go hand-in-hand. That's why we've partnered with local and international charities to help make the world a better place! Check out our partners:
@Driftwood Hispanic Soccer League
Driftwood Hispanic Soccer League is a volunteer-based, community-run youth soccer league operating in the Jane and Finch area since 1979. This community organization seeks to engage children and youth from all communities – particularly those from marginalized, low-income, and under-resourced communities through year-round comprehensive programming and activities.
@Nexim Admin Program
The Nexim Admin Program was created because of a lack of internship and job skill development opportunities for many youths, especially at-risk groups. This results in high school and college graduates with no work experience. The Nexim Admin Program is for people between 16-24 years old at early-stage entry into the workforce to young adults about to graduate or recent graduates. Program priority is given to applicants from minority backgrounds and at-risk groups. Applications are still being accepted. To apply, send your resume to careers@neximcare.ca with the subject line Nexim Admin Program.
@Nexim International Development Organization (Nido)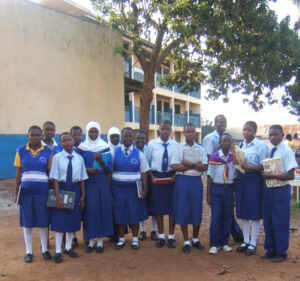 Nido is a social enterprise supporting local communities in Uganda to pull resources together to build and furnish public schools. Nido helped support the construction of a secondary school, including dormitories, classrooms, a computer lab, library and sustainable energy technology. Additionally, the secondary school has a dance troupe. The dance troupe started because of a desire to find different ways for students to open up and share their experiences, however traumatic, to heal and move on. The dance troupe uses African music and drums for storytelling.
Nido also supports local initiatives and community work focusing on job skills for marginalized people in Canada, including risk youth, newcomers to Canada, women, single parents, First Nation, Inuit, and Métis. Nido offers training and re-certification in First Aid & CPR, WHIMS, Food Handling, Medical Pharmacology and Crisis Prevention Training. Nido also teaches resume writing and interview skills for workers in the Canadian healthcare sector and much more.
nindo.ca
nidogiftshop.com
suubimusic.com
@Knowledge Box
We have partnered with Knowledge Box, a free youth financial literacy program. Their mission is to empower marginalized communities, women and African-American youth by giving them the knowledge to make their own well-informed financial decisions.