Our strength is our people. Learn more about our team.
Recruitment is very much a community based industry. It's not just about quality clients and quality candidates, it's about the quality of our own team.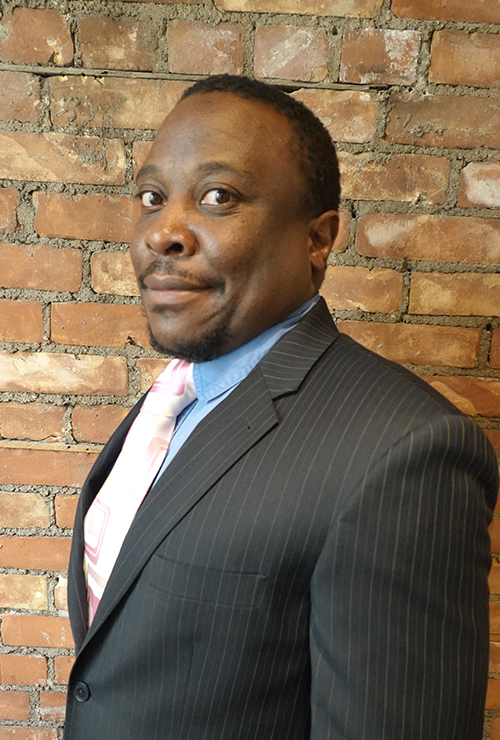 Henry Kalule Lukenge – FCCA, CPA – CEO and president
Mr. Lukenge is a seasoned, financial, tax and business executive of over 25 years; first starting out his career a certified chartered accountant at a big 4 accounting firm in the United Kingdom. He rose through the ranks to become a junior tax partner – leading larger tax compliance, audit and financial risk analysis projects all over Europe, South Asia and Africa before moving into investment banking where his focus was mergers and acquisition accounting, IRFS roll out across different accounting jurisdiction, and post 2008 financial risk management via implementation of Sarbanes-Oxley (SOX) act compliance work across the world. Henry moved to Canada as a part of an IFRS implementation project at a major Trust fund in the city of Toronto in the winter of 2005; alone, scared but armed with a bag full of books and his usual never die attitude. He would go on to help them through that IFRS project and advise them on the aborted teachers pension funded planned acquisition of one the largest telephone companies in Canada; a deal that collapsed with the global economy at the height of the 2008 financial crisis. Henry Left behind the professional tax and accounting services sector at the start of 2009 first, because he neither believed his career contributions were being as impactful to society as whole or felt unfulfilled.
Henry then took out time out to travel and conceive of a few business ideas one of which was to set up a healthcare staffing company that focussed on providing thought staffing solutions to help leading sector players with the health and social care sector to fulfil their long to medium team staffing shortages with a part of its net earnings earmarked for charitable commitments in resource starved regions of the world. That business idea is what would become NEXIM HEALTHCARE CONSULTANTS and the charity is NEXIM INTERNATIONAL DEVELOPMENT ORGANIZATION (NIDO).
HENRY brings forth financial, accounting, cash flow planning, risk analysis, business, tax and strategic planning skills gained from working across different sectors across the world to the team while also directing its charitable commitments as the ED of NIDO.
Outside work, Henry is into reading, especially on History, Social and Economic injustice, race and economic exclusion, sports, especially soccer, tennis, weight training, travelling, environment/climate change, wild life conservation, the outdoors and is a wild life camera man with a valid Wildlife guide license.
Henry is engaged to his fiancée Katie and the two recently welcomed their first son – Alexander- Biko and split their time between their home in Stoney Creek, a town house in Toronto and London UK flat when working in Europe or visiting family.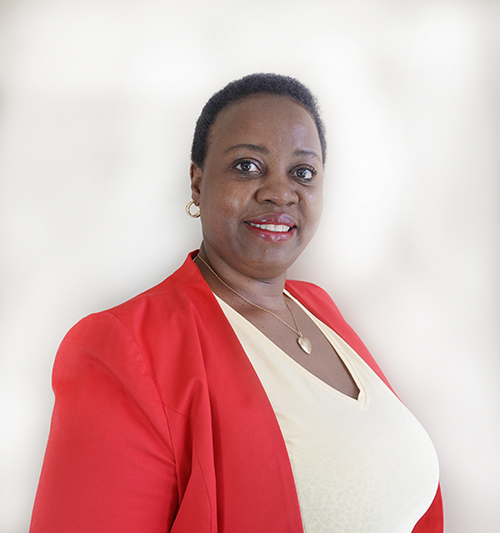 Agnes Kalule Nakabuye – Simcoe and Area Manager and Housing stock Director
Agnes is a seasoned business executive of over 25 years having gained her experience leading and managing teams on three continents – Europe, Austro Asia, and Africa. A graduate of business administration and economics; she worked across different sectors including but not limited to corporate banking, communications and wholesale commodities trade managing desks at some of the leading communications, mining/food conglomerates in Asia, Australia and Africa before moving to Canada in 2017 for a career change.
Agnes is responsible for overseeing our north of GTA area operations including but not limited to operations, implementing our north of GTA strategic, business development and operational business growth goals while also supporting our charitable commitments via managing some of our social enterprises like the NIDO GIFT shop and working with our logistics team to help align our transport and accommodation unit support out staffing solution services. In summary, she helps ensure our business growth goals have an equal measure in growth of both logistics and housing stock.
Agnes is also a Social Entrepreneur – founder of KIWUMMULO Foundation, a registered NGO in Africa especially supporting society's most pressing problems in fields such as healthcare, agriculture, education, environment, and human rights, using new approaches, products and more rigorous applications of known technologies or strategies to better lives as much possible.
Agnes's out of work interests include movies, the outdoors, travel and social justice and she is a mom of 3, who lives in the Sunnydale Park area of Barrie, ON.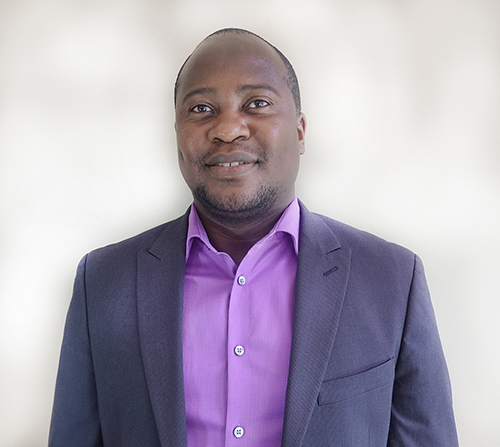 Herman Kalule Sebayigga – Division director, director of Logistics and housing stock management
Herman is an educationist, a qualified social worker and personal support worker with multiple designations and accomplishments in the field of Human Services. As a teacher, Herman taught and helped set many young learners on to their path to success while working as a teacher in East Africa- Uganda and Kenya. He then moved to Canada later 2013 and went back to school to become a Social Worker and a Personal Support Worker before embarking on a career as a frontline worker for a few years before moving into our operations team.
Herman alongside Agnes, help cement our position as a business that ably combines value added services like logistics and accommodation to create a reliable staffing solution for those of our clients whose operations are in talent starved and smaller communities or towns in various parts of the country. This helps us create premium pricing opportunities while building steep barriers to entry for the competition. Herman is a tenacious, resilient and disciplined business operations executive who helps our database of skilled health and medical staff get to work sites on time, have affordable accommodation close so that both sides on the demand supply side of our business are always efficiently supported. Our business thrives because we have learned to listen and understand the challenges both our staff and clients face when it comes to fulfilling their different but symbiotic needs and Mr. Sebayigga is the reason, we are so effective in doing so.
Outside work, Herman is into sports, the outdoors, travelling, music and social justice.
Herman and his girlfriend split their time between his home in the South West area in Barre and East York – Toronto while raising their Daughter Gwyneth.
AIK AGU – REGIONAL OPERATIONS MANAGER – HAMILTON / WENTWORH
Aik Agu is the Regional Operation Manager at Nexim Healthcare Consultants – for the Hamilton-Wentworth region. In this role, he is responsible for overseeing our West and Southward business expansion plans with a focus on business development, logistics, talent development across our GTA and beyond. He is also responsible to help execute new initiatives that help NEXIM realize its new operational, strategic and logistical goals including but not limited to online and offline marketing, talent stock re-deployment between projects and working with senior management to help break down the vision into smaller manageable pieces for implementation at our different offices.
In addition, Aik is responsible for helping with our business operations systems automation, the development of our youth Internships/ Talent Development programs, content and leads / coordinates the admin staffing program of Nexim. A graduate of visual arts at Auchi Polytechnic in Nigeria, West Africa and a post-graduate in Analytics for Business Decision making at Mohawk College in Hamilton Ontario.
Aik is a diligent, tenacious and visionary leader who makes a determined effort to ensure our client's human capital needs are met consistently each time they reach out to us for help. His other passions are; leadership, youth mentoring, abstract Art and sports . When he is not working, he spends his time with the family, reading, mentoring, and contributing/volunteering in the community.