Tools for in home care that provide peace of mind, independence and safety.
Nexim proudly presents the launch of our first automated calling system.
CARE (Call Reassurance) is an automatic messaging system that enables you and your family members to manage safety concerns, and keep in touch without compromising anyone's independence. By setting up automatic messages and reminders, CARE can help you keep track of your own day to day needs, or the needs of a family member. It only takes one button press to get through to caregivers and emergency services, which can make staying in your home much easier.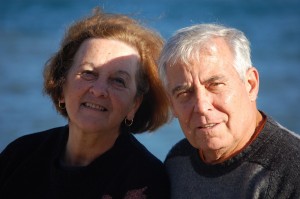 By assuring that assistance is never far away, CARE can reduce the workload of primary caregivers, and the financial worries associated with home health care. Everyone can sleep better knowing that help is never far away, and that reminders won't be forgotten.
Here is how the system works;
CARE sends daily checkup calls over multiple phone lines at once.
Greeting messages can be customized and randomized, or can be set to a schedule to include medication reminders. Messages and reminders can be set in any preferred language.
Alerts can be sent by phone and email plus an alarm at the CARE monitor centre.
Emergency notifications can be customized to include emergency services, family members, caregivers or volunteers.
Families and caregivers can be connected for day to day, non-emergency conversations. Just to keep in touch!
CARE systems can be managed and monitored remotely, with online progress reporting.
Benefits of using CARE:
Low costs as compared to a real person having to make the calls.
Reliable and self-sustaining system. Active and ready 24 hours a day.
Calling for help and keeping in contact is quick and easy. CARE helps everyone maintain a more independant lifestyle.
Caregivers can focus on other needs and services, knowing that they can be reached at any time if an emergency occurs.
The system of reminders and emergency functions provide calm and respite for families. Contact with loved ones in need of care is made easier and emergencies are handled quickly.